Home Travel Places Places to Visit in Ataco, El Salvador
Places to Visit in Ataco, El Salvador
Andrescoto87 2:00 PM 15
Last week I had the opportunity to visit one of the towns I love in my country El Salvador.
Ataco is located in Ahuachapan (Department of El Salvador) and is part of the route known as Ruta de las Flores which includes many towns like Juayua, Nahuizalco, Apaneca, and the last one Ataco.
I visited with my family many places during those days. And, I discovered new places to visit and remembered the ones I already know.
I will place photos of them and describe so you can get an idea of what to expect when you come to El Salvador and visit Ataco.
When you come to El Salvador you will notice that you can enjoy breakfast on the mountains, at noon you can go a get some fun time at our beaches and at the end of the day enjoy the nightlife of the city since everything is so close.
Labyrinth of Cafe Albania
Cafe Albania was the first restaurant that opened a Labyrinth in Ruta de Las Flores, which can offer the best views of the area. A landscape full of green due to the coffee plantations in the area.
The entrance to the labyrinth is $3. Once inside, you can get lost for many minutes until you get to middle and ring the bell to let everyone know that you were able to achieve the goal. But that is part one of the labyrinth, then you have to get out of it.
You would be able to canopy and go over the labyrinth and enjoy also some beautiful views. After that adventure, you can get a meal at the restaurant and enjoy live music.
Cafe Entre Nubes
Cafe Entre Nubes has grown a lot since they opened more than 5 years ago and now they also have a coffee brand that has gained many awards.
Located next to Jardin de Celeste on the route from Apaneca to Ataco.
There you can have lunch or coffee time, below beautiful flowers and live music on weekends. After your meal, you can walk through the many gardens that the place has.
Entre Nubes has also conference rooms which you can rent also. And also offers a path which you go up the mountain and recently the opened a lookout to enjoy the breathtaking views of Ruta de las Flores.
A particular flower that will catch your attention will be Jade Vine which a beautiful flower in blue tone colors that has been bought from Asia.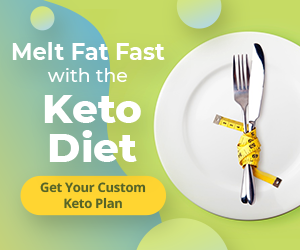 At the end you would be able to make a wish in the fountain and if you don't have coins for it ...
Don't worry you can leave your debit or credit card also. Don't trust me! Look it on your own 😉
Jardin de Celeste, Ataco
Jardin de Celeste was opened after Cafe de Eloisa when the Ruta de las Flores was born as a tourist place in the country.
The two places are still opened and both of them offer accommodations to stay and feel the peace of the mountains.
The restaurant is open since the morning so you can get breakfast, on the weekend many people will try to get the variety of breakfast offered on their menu.
Some of them offered a refill of coffee so you can get the best of El Salvador and if you have kids don't worry there is a Kids Zone for them to have some fun also.
You will get amazed by the many antique items they have and some areas in which you are transported to the past.
There are also rooms for meetings or conferences as well as you can stay in one of the cabins they have.
You will be able to get everything depending on which cabin but most of them have a hammock for you to enjoy the mountains.
Buenos Aires Restaurant and Labyrinth
Don't think that you will be in Buenos Aires, Argentina.
This is Buenos Aires Restaurant which is located in the town of Ataco just three blocks from Central Park.
They have recently open also a Labyrinth which is $1 the entrance. You have to get where the Trebol is and then cross the bridge to the end of it. In the beginning, you will walk through beautiful murals.
There is also a Path Love in which you have to follow 3 steps to having a great memory at the end. There is also a lookout located in a treehouse in which you would be able to see all Ataco.
Town of Ataco, Ahuachapan, El Salvador
Ataco has gained a lot of popularity since many restaurants had opened as well as accommodations and stores where people can get all the beauty from the town.
On weekends in Central Park, there is a gastronomic fair in which you can enjoy from the local food or you can visit one of the restaurants that are surrounding the central park.
There is live music, also human statues which you can take photos with them or artistic murals like the one in the photo for you to get your memory.
If you would like to get a typical shirt there are many stores close to Central Park from which you can get one or any other craft.
You will notice
that the town is in Love with cats and they have made their particular way to draw them.
Una publicación compartida de

iTravy

(@itravy87) el
Note to Visitor
This post may contain affiliate links see affiliate disclosure here, which means I may receive a small commission for clicks made through my links.